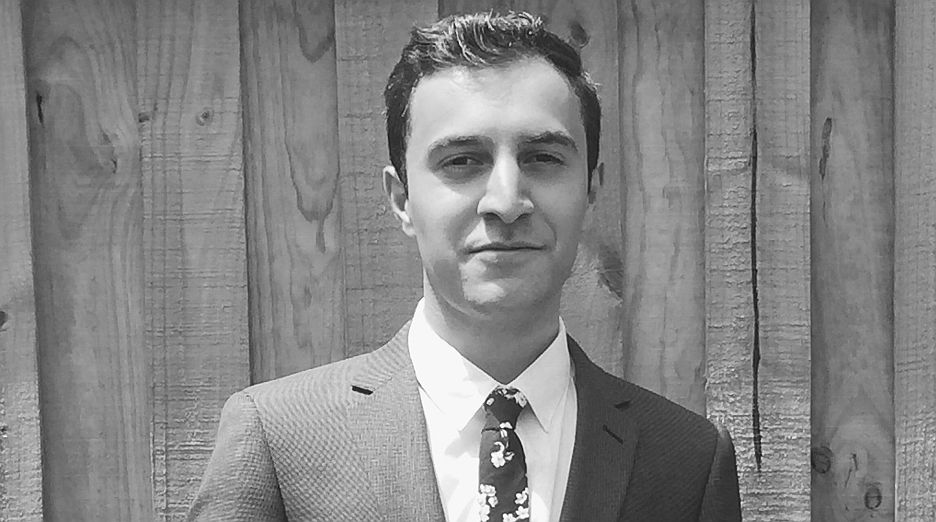 Researching the use of complementary therapies within palliative care volunteer services
by Kate Bowman
March 19, 2018
Palliative care volunteers typically offer social support and companionship but, in some cases, they might also offer complementary, supportive or diversional therapies. Some examples of such therapies are massage, acupuncture, yoga, aromatherapy, reiki, art, music or pet therapy. To what extent service providers include these types of therapies as part of their service is largely unknown.

Getting a broader understanding of just what types and how many different therapies are offered will be the subject of new research. Conducting this research will be Austyn Petroccitto from Macquarie University, on internship to Palliative Care NSW. Currently a psychology major studying for a Bachelor of Social Science, Austyn is looking forward to digging his teeth into this project. His focus will be on understanding the challenges and benefits in providing these types of services and include the perceived impact this has on volunteer satisfaction and patient well-being.
Upcoming Events
UPCOMING
DECEMBER 7, 2023
10:00 AM - 12:00 PM
NSW Network of Managers of Palliative Care Volunteer Services – December meeting & Christmas lunch
The role of the Network is to ensure best practice for NSW Managers of Pall...
Read more
Become a member of Palliative Care NSW
Palliative Care New South Wales is the peak body in NSW representing palliative care providers and those with an interest in palliative care. Palliative Care New South Wales is a member of the national peak body Palliative Care Australia.
Join today and receive discounts, benefits and more!
Special member rate available for volunteers.
Subscribe to our eNews
Be the first to know our latest new, events, and research!
SUBSCRIBE TO ENEWS