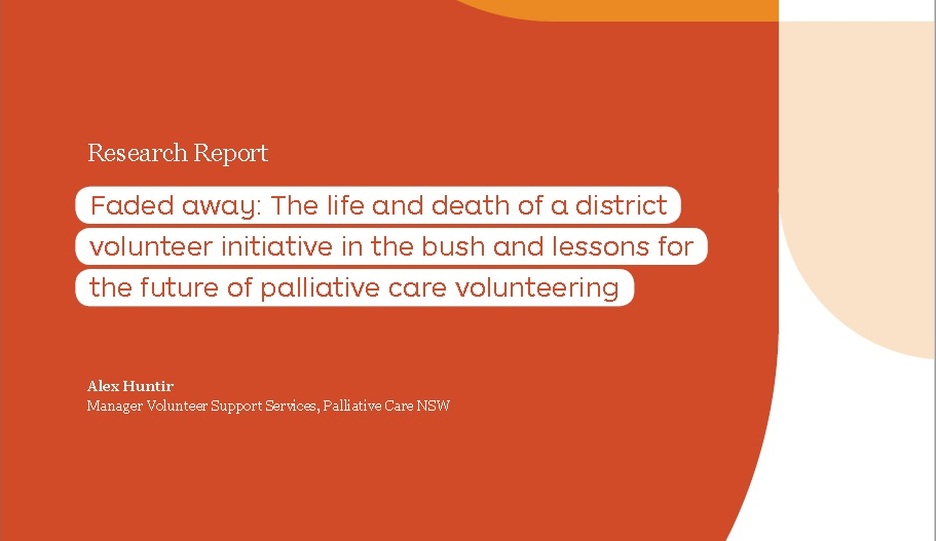 Learning from the past
by Volunteer Hub
June 8, 2016
The latest study from the Volunteer Support Services Programme looks at the history of a district wide initiative in the bush. Although significant energy was invested into the service eventually it largely faded away.
This study looks at the lessons learnt and how these can be applied to similar initiatives in the future. It's fair to say that the lessons are relevant to setting up a palliative care volunteer service in regional or metro areas too.
You can find the report included with Our Publications on the VolunteerHub website at the bottom of the page.
Become a member of Palliative Care NSW
Palliative Care New South Wales is the peak body in NSW representing palliative care providers and those with an interest in palliative care. Palliative Care New South Wales is a member of the national peak body Palliative Care Australia.
Join today and receive discounts, benefits and more!
Special member rate available for volunteers.
Subscribe to our eNews
Be the first to know our latest new, events, and research!
SUBSCRIBE TO ENEWS