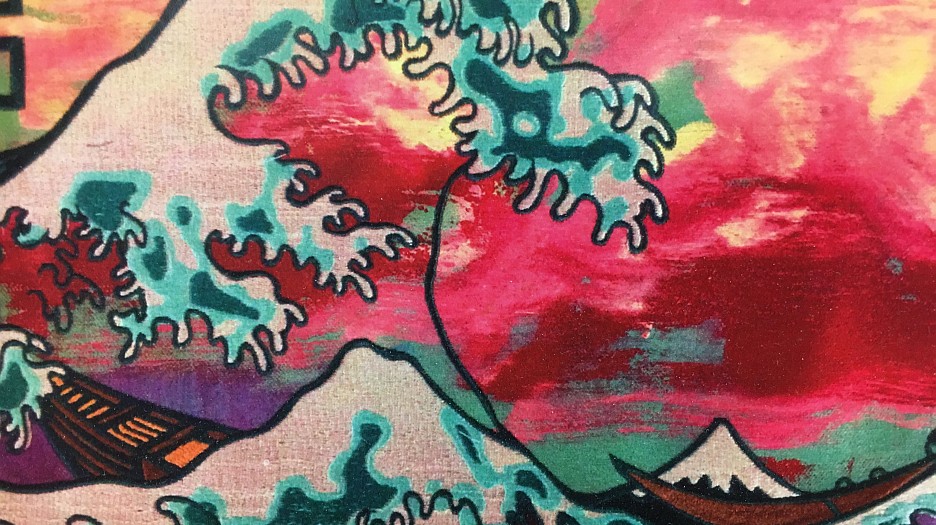 Waving or drowning? Art entries sought to interpret the Waves of Change
by Volunteer Hub
April 4, 2018
Palliative Care NSW would like to invite you to submit an artwork as part of the 2018 Biennial State Conference which is being held on 8-10 November in Kiama.
The theme for the conference is 'Riding the Waves of Change' and entries to the competition should illustrate that theme.
All works will be exhibited for sale on commission in Kiama's Fire Station gallery during the conference and the winning entry will be guaranteed purchase of artwork for $500.
Entry fee is $20. Artwork formats must be able to be hung for display e.g. paintings, drawings, photographs.
For more information please contact:
Kay Cope, Palliative Care Clinical Services Manager
Illawarra Shoalhaven Local Health District
Email Kay by clicking here
We are all faced with a series of great opportunities – brilliantly disguised as insoluble problems. John W. Gardner Pic: From woodblock series by Katsushika Hokusai
Upcoming Events
UPCOMING
DECEMBER 7, 2023
10:00 AM - 12:00 PM
NSW Network of Managers of Palliative Care Volunteer Services – December meeting & Christmas lunch
The role of the Network is to ensure best practice for NSW Managers of Pall...
Read more
Become a member of Palliative Care NSW
Palliative Care New South Wales is the peak body in NSW representing palliative care providers and those with an interest in palliative care. Palliative Care New South Wales is a member of the national peak body Palliative Care Australia.
Join today and receive discounts, benefits and more!
Special member rate available for volunteers.
Subscribe to our eNews
Be the first to know our latest new, events, and research!
SUBSCRIBE TO ENEWS