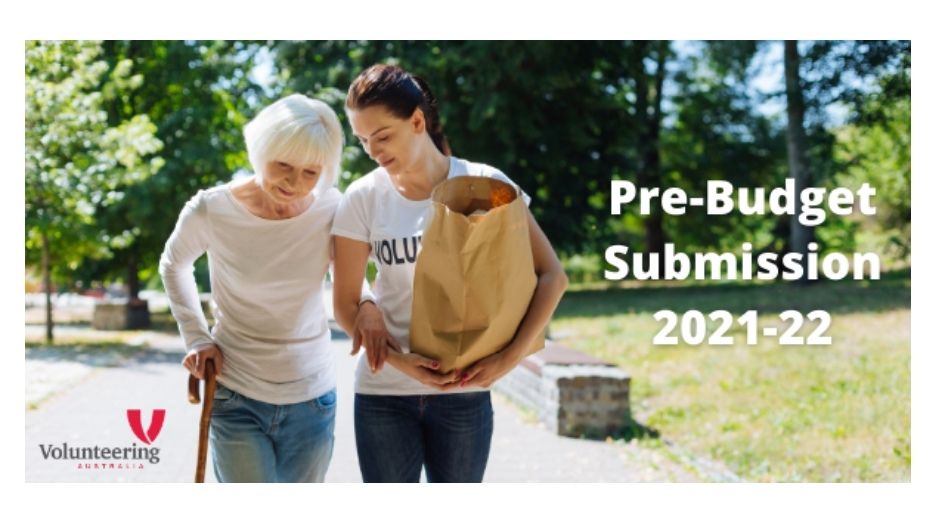 Volunteering Australia lobbies govt to better support volunteering
by Kate Bowman
January 20, 2021
The COVID19 pandemic has made a huge impact on volunteering. Research commissioned by Volunteering Australia showed that two out of every three volunteers were unable to remain active in their roles. This reduction in activity is equivalent to a staggering 12.2 million hours per week.

This deficit means the needs of communities are not being met but another factor to consider is the impact on the volunteers. Their research showed that inactive volunteers were experiencing greater rates of loneliness and psychological stress, and were less satisfied with their lives.

To assist organisations with volunteers innovate their operations to ensure safe working environments while meeting their client's needs Volunteering Australia has written a Pre-Budget Submission to guide the development of the 2021-22 Australian Government Budget. It outlines key priorities and ways to support and enhance volunteering, and was developed in collaboration with the State and Territory volunteering peak bodies and the wider volunteering sector.

Key points:
A Reinvigorating Volunteering Action Plan. The plan would enable volunteers to reengage safely, support the adaptation of volunteer programs, and facilitate the recruitment of new volunteers to ensure services and programs can continue.
A National Strategy on Volunteering. Investment in developing a strategic and whole of government approach in volunteering will address the decline in volunteering and enable key government-funded services to be sustainable.
A National Youth Volunteering Initiative. At a time when paid jobs are scarce, this initiative could mitigate against poor mental health outcomes for young unemployed people and support pathways to paid employment.
A nationally co-ordinated approach to volunteer engagement in emergencies. As the frequency and scale of emergencies in Australia increases, a nationally co-ordinated approach will help to mobilise volunteers rapidly, safely, and effectively.
Investment in the Aged Care volunteer workforce. Sector Support and Development funding within the Commonwealth Home Support Program should be extended nationally, and investment allocated to fund the Aged Care Royal Commission's volunteer recommendations.
Click here to read their full submission.
Upcoming Events
UPCOMING
DECEMBER 7, 2023
10:00 AM - 12:00 PM
NSW Network of Managers of Palliative Care Volunteer Services – December meeting & Christmas lunch
The role of the Network is to ensure best practice for NSW Managers of Pall...
Read more
Become a member of Palliative Care NSW
Palliative Care New South Wales is the peak body in NSW representing palliative care providers and those with an interest in palliative care. Palliative Care New South Wales is a member of the national peak body Palliative Care Australia.
Join today and receive discounts, benefits and more!
Special member rate available for volunteers.
Subscribe to our eNews
Be the first to know our latest new, events, and research!
SUBSCRIBE TO ENEWS