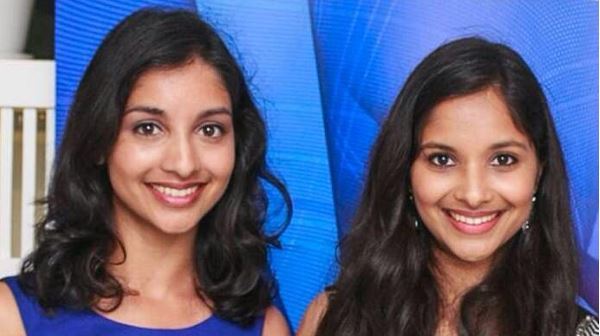 Twice the musical talent in palliative care volunteering
by Volunteer Hub
March 10, 2017
See the original story in Indian Link.
Twins in both life and study Neeranjali and Swaranjali Jain recently graduated with first class in honours from Bachelor of Medicine (UNSW) in 2016, with a swag of prizes each.
The young women also have a heart for community causes and over the years they have been involved with the Cancer Council and Red Cross, as well as various fundraising events.
Neera and Swara are also accomplished musicians, belonging to the NSW Doctors Orchestra and each holding an Associate Diploma in Piano.
It is their musical skills that have taken them into palliative care volunteering where they volunteer to playing music for patients in Sydney.
Music and music therapy is topical in palliative care, and will feature on the program of the 2017 NSW Palliative Care Volunteer Conference to be held in Maitland in May when Hanna Tsoi presents a workshop on Music Therapy.
Neera and Swara are proudly from the Indian community, and they advised other young Indian folk "Find out what you're passionate about and just go for it. We are fortunate to have a background and culture where we have so much support from people around us."
Pic and credit Farzana Ahmad, Indian Link.
Become a member of Palliative Care NSW
Palliative Care New South Wales is the peak body in NSW representing palliative care providers and those with an interest in palliative care. Palliative Care New South Wales is a member of the national peak body Palliative Care Australia.
Join today and receive discounts, benefits and more!
Special member rate available for volunteers.
Subscribe to our eNews
Be the first to know our latest new, events, and research!
SUBSCRIBE TO ENEWS