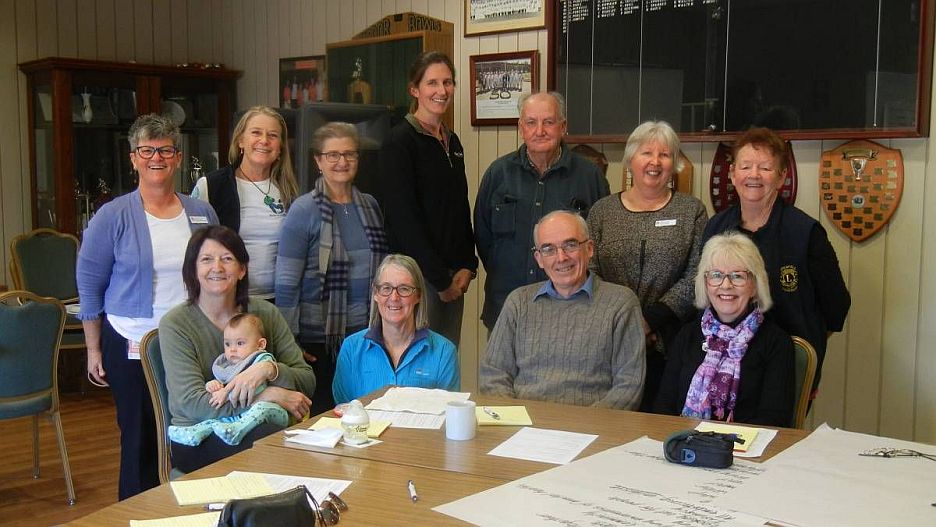 New Palliative Care volunteer services a step closer in Western NSW
by Kate Bowman
August 23, 2018
The Palliative Care Volunteer Project being led by Western NSW Local Health District Palliative Care Service is making valuable connections in it's pilot communities of Orange, Grenfell, Trundle, Mudgee, Gilgandra and Coonabarabran.
Recent community workshops in Orange and Grenfell helped to develop Purpose/vision statements for the project partnerships between host volunteer organisations and Western NSW LHD.
The workshops followed a format championed in the "Forming Partnerships through community engagement to build compassionate communities" Master Class at the recent Compassionate Communities Death Literacy conference. The workshops use participant experiences in life, partnerships and community to help find words, phrasing, values and language to develop an overarching statement describing the proposed palliative care volunteer social support service partnership in each community.
"The workshops have had great energy and generosity" said Annella Powell, volunteer project coordinator with WNSW LHD Palliative Care Service. "There was lots of conversation, goodwill and some lovely final statements. It was an engaging way to introduce the community to what we hope will be a successful and worthwhile service."
"By working with established volunteer services, we hope to manage our volunteer expectations and engagement. For instance, they might be a Meals on Wheels volunteer who could undertake palliative care training, and when not linked to a person or family could continue with their Meals on Wheels commitments. A win for everyone.
"As we are unclear how many referrals each service might receive, we're starting small and establishing sustainable services that can adapt with demand." said Ms Powell.
The Palliative Care Volunteer Service project will help build capacity in regional areas to support palliative care patients, their carers and families. It has a strong focus on partnering an external volunteer organisation to engage and manage volunteers and hopes to provide volunteers with joint NSW Health volunteer status to overcome potential hurdles working between organisations.
Whilst each community might offer slightly different services, the palliative care volunteers will be providing social support to reduce isolation through home, hospital or aged care facility visits, taking clients out for lunch or to appointments, taking carers out so a patient can have time alone, or spending time with patient so the carer can have free time. Their visit might include cups of tea, chatting, walks around the block, companionship or playing cards, for example.
Photo: Western NSW Palliative Care Volunteer Project Coordinator Annella Powell (standing, L) met with representatives from Weddin Health Council, Community Health, Men's Shed, Lions Club, CWA, Can Assist and church groups and with Cowra-Grenfell Meals on Wheels to write a vision statement for the new Grenfell service (Pic credit Grenfell Record).
Upcoming Events
UPCOMING
DECEMBER 7, 2023
10:00 AM - 12:00 PM
NSW Network of Managers of Palliative Care Volunteer Services – December meeting & Christmas lunch
The role of the Network is to ensure best practice for NSW Managers of Pall...
Read more
Become a member of Palliative Care NSW
Palliative Care New South Wales is the peak body in NSW representing palliative care providers and those with an interest in palliative care. Palliative Care New South Wales is a member of the national peak body Palliative Care Australia.
Join today and receive discounts, benefits and more!
Special member rate available for volunteers.
Subscribe to our eNews
Be the first to know our latest new, events, and research!
SUBSCRIBE TO ENEWS