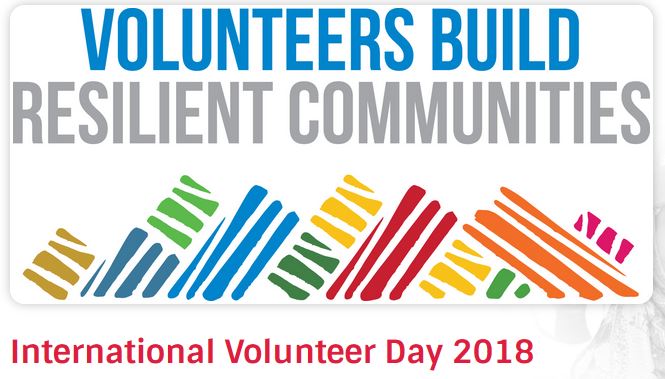 What will you be doing on International Volunteer Day, 5 December 2018?
by Volunteer Hub
November 20, 2018
5th December. Volunteering Australia proudly supports International Volunteer Day on 5 December.
International Volunteer Day 2018, "Volunteers build resilient communities", recognises volunteers worldwide – with a special focus on local community volunteers – who contribute to making their communities more resilient against natural disasters, economic stresses and political shocks. The campaign theme combines the recognition of volunteers with concrete evidence from the State of the World's Volunteerism Report (SWVR) 2018.
What are you planning? Send us a story and we will help share the good news!
Upcoming Events
UPCOMING
DECEMBER 7, 2023
10:00 AM - 12:00 PM
NSW Network of Managers of Palliative Care Volunteer Services – December meeting & Christmas lunch
The role of the Network is to ensure best practice for NSW Managers of Pall...
Read more
Become a member of Palliative Care NSW
Palliative Care New South Wales is the peak body in NSW representing palliative care providers and those with an interest in palliative care. Palliative Care New South Wales is a member of the national peak body Palliative Care Australia.
Join today and receive discounts, benefits and more!
Special member rate available for volunteers.
Subscribe to our eNews
Be the first to know our latest new, events, and research!
SUBSCRIBE TO ENEWS