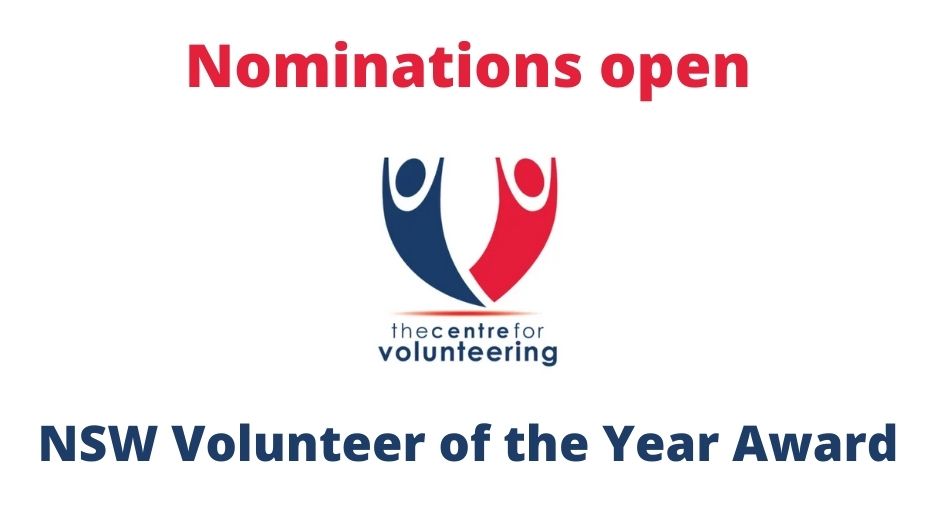 National Volunteer Week – Things to do
by Linda Hansen
May 17, 2021
Happy National Volunteer Week from everyone at Palliative Care NSW.
We'd like to say a very big THANK YOU to all our amazing volunteers and your wonderful work. We're happy to have this opportunity to recognise your efforts and show our appreciation.
National volunteering organisations have used this week to launch some great events in recognition of volunteers.
Volunteering NSW 2021 State Conference, Thursday 10th June, Doltone House Hyde Park NSW. The theme of Shaping the Future will focus on leadership and stewardship of volunteering. Click here for full details and to register.
Nominate now for 2021 Volunteer of the Year Awards. The NSW Volunteer of the Year Awards have grown to become one of the largest celebrations of volunteering across the country. The Awards are now in their 15th year and celebrate the efforts of our state's volunteers across seven different award categories.
Young Volunteer of the Year
Adult Volunteer of the Year
Senior Volunteer of the Year
Volunteer Team of the Year
Corporate Volunteer of the Year (Individual)
Corporate Volunteer Team of the Year
Excellence in Volunteer Management
Click here to for full details and to nominate
Volunteer NSW online survey. Tell Volunteer NSW about your organisation and the impact of COVID-19. Take the survey here.
Upcoming Events
UPCOMING
DECEMBER 7, 2023
10:00 AM - 12:00 PM
NSW Network of Managers of Palliative Care Volunteer Services – December meeting & Christmas lunch
The role of the Network is to ensure best practice for NSW Managers of Pall...
Read more
Become a member of Palliative Care NSW
Palliative Care New South Wales is the peak body in NSW representing palliative care providers and those with an interest in palliative care. Palliative Care New South Wales is a member of the national peak body Palliative Care Australia.
Join today and receive discounts, benefits and more!
Special member rate available for volunteers.
Subscribe to our eNews
Be the first to know our latest new, events, and research!
SUBSCRIBE TO ENEWS