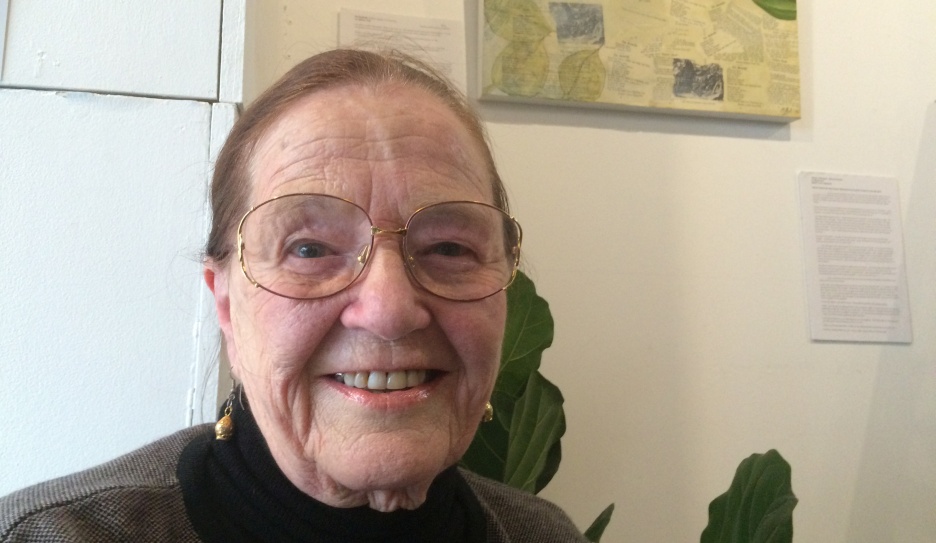 Keeping the faith as a palliative care volunteer
by Volunteer Hub
May 23, 2016
Many people would know Teresa Spencer-Plane through her work with the first palliative care unit to be established in NSW at the Mount Carmel surgical hospital in 1978. The 25 bed unit was staffed with a full multidisciplinary team.
Teresa was also actively involved with the Outstretched Hand Foundation which was established in 1980 to support a palliative home care programme.
"The foundation also gave scholarships to attend the Montreal International Seminar and visit St. Christopher's Hospice in London.
"We also published the Pallicom Journal from 1982 to 1994."
Teresa also taught palliative care through Charles Sturt University and later as a guest lecturer at the University of Western Sydney. Teresa wrote to us and said:
"Now 83 I still work in Palliative care knowing one is never too old to hold a hand and let  the person know you care and that they are not alone."
These days Teresa maintains her interest and commitment to palliative care as a volunteer with Montefiore aged care in eastern Sydney.
Pic: Teresa Spencer-Plane at the launch of National Palliative Care Week 2016
Upcoming Events
UPCOMING
DECEMBER 7, 2023
10:00 AM - 12:00 PM
NSW Network of Managers of Palliative Care Volunteer Services – December meeting & Christmas lunch
The role of the Network is to ensure best practice for NSW Managers of Pall...
Read more
Become a member of Palliative Care NSW
Palliative Care New South Wales is the peak body in NSW representing palliative care providers and those with an interest in palliative care. Palliative Care New South Wales is a member of the national peak body Palliative Care Australia.
Join today and receive discounts, benefits and more!
Special member rate available for volunteers.
Subscribe to our eNews
Be the first to know our latest new, events, and research!
SUBSCRIBE TO ENEWS