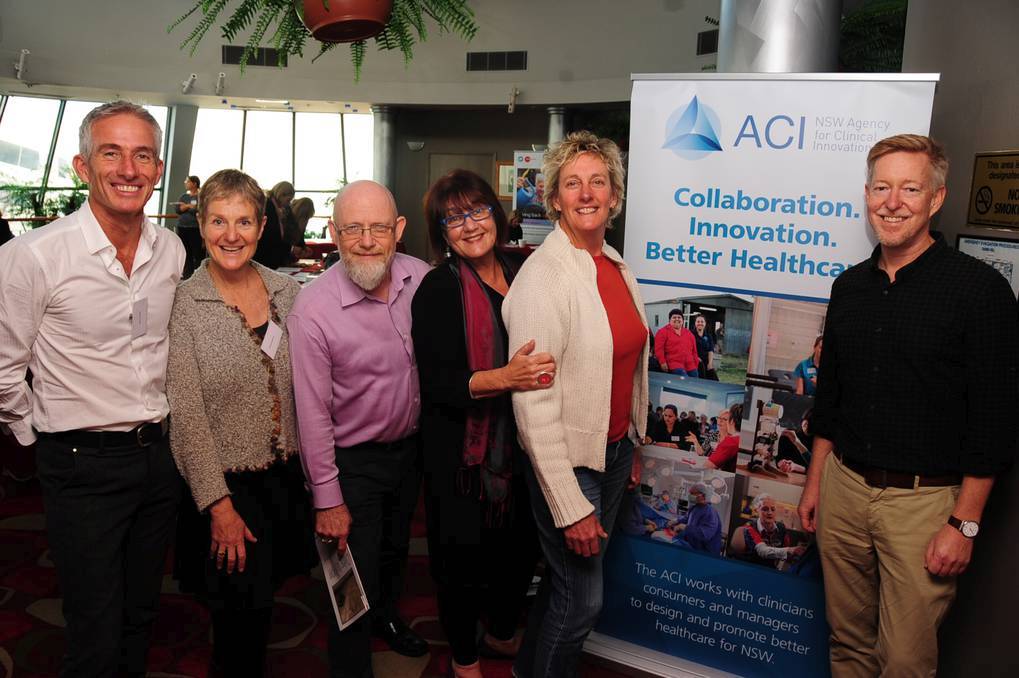 Palliative care under the spotlight at Dubbo conference
by Volunteer Hub
May 25, 2015
Palliative Care Volunteering featured at a presentation by Alex Huntir at the Dying to Know Conference in Dubbo yesterday. The conference was aimed at practitioners of Palliative Care and representatives, including volunteers, attended from around the state.
Alex discussed the relevance of primary health care thinking in engaging Palliative Care volunteers, and shared some local and international stories on different opportunities for volunteers. Find his paper here.
Pic – (L to R) Alex Huntir, Alison Dawes, James Daley, Joan Ryan, Helen Armstrong and Rob Wilkins
Upcoming Events
UPCOMING
DECEMBER 7, 2023
10:00 AM - 12:00 PM
NSW Network of Managers of Palliative Care Volunteer Services – December meeting & Christmas lunch
The role of the Network is to ensure best practice for NSW Managers of Pall...
Read more
Become a member of Palliative Care NSW
Palliative Care New South Wales is the peak body in NSW representing palliative care providers and those with an interest in palliative care. Palliative Care New South Wales is a member of the national peak body Palliative Care Australia.
Join today and receive discounts, benefits and more!
Special member rate available for volunteers.
Subscribe to our eNews
Be the first to know our latest new, events, and research!
SUBSCRIBE TO ENEWS