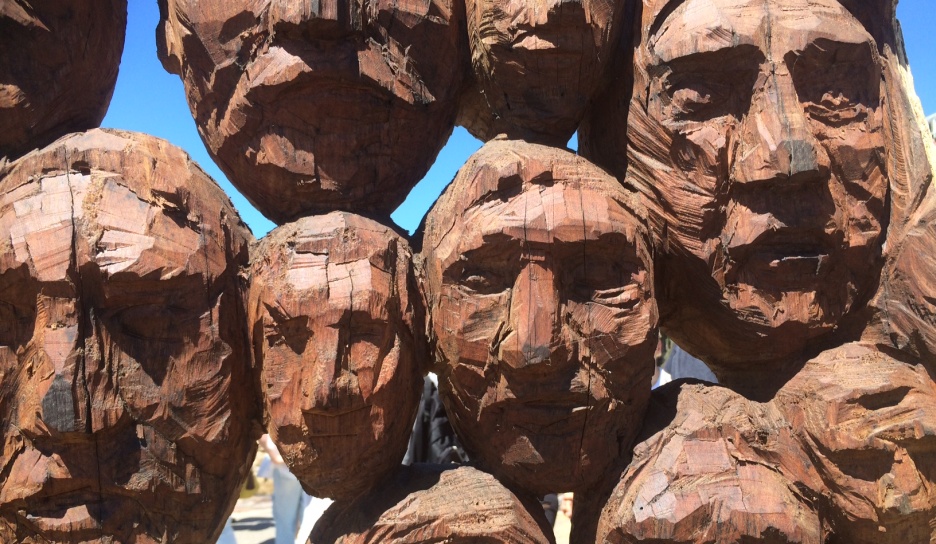 Life and Death: the same preparation
by Volunteer Hub
November 6, 2016
"A dying person senses at least one thing that nobody knows – that all certainty is false and that when confronted with death everyone is in the dark no matter what they profess to believe."
These words and sentiments from Dr Helena Aitken in 2007, then head of training with the Portuguese not for profit organisation AMARA (1).
Responding to a paucity of palliative care services in Portugal, AMARA was established in Lisbon in 2003 to offer support through volunteers who accompany dying people and their families.
In her work with AMARA Helena emphasised the importance of volunteers being emotionally available and aware in their work with dying people and their families:
"We train our volunteers to just be there, it's what we call the inner silence. To go to the dying person with no intentions, preconceptions, not even to help, because we may not be able to help."
This journey necessitated people looking at their own personal existential fears:
"If we don't look at our own fears about suffering and death then we can't be in a position to understand the fears of others. Very often these fears are about separation, abandonment, physical suffering, fear of the unknown, and this happens to people despite of (sic) their beliefs."
Her words are echoed by the new incumbent at AMARA, Dr Carol Gouveia Melo who has developed a 6 day program for volunteers 'Life and Death: the Same Preparation' (2). She writes:
"If we are afraid of being a witness to suffering, it is most probable that we will find ways to avoid it, and our patients may also sense our fear and spare us by concealing their real feelings. We are not helping our patients this way, and in the long run, we are not helping ourselves, because deep down, we know we are avoiding a real and truthful relationship, and this does not lead to professional fulfilment."
One respondent in her study said "If we accept death better, and that the patient is here to die, but with more quality of life and less suffering…maybe we will be capable of caring for them differently. Not that before we cared for them badly – we gave the best technically – but perhaps in terms of relationships, we can help the patient in a different way."
Click to read more about her Life and Death: the Same Preparation program.
AMARA: Someone there, someone to care, Portugal Resident (19 July 2007) http://portugalresident.com/amara-%E2%80%93-someone-there-someone-to-care accessed 7 November 2016
Training helps volunteers and professionals cope with death anxiety and improve patient care, eHospice (4 November 2016) http://www.ehospice.com/uk/articleview/tabid/10697/articleid/20941/language/en-gb/training-helps-volunteers-and-professionals-cope-with-death-anxiety-and-improve-patient-care.aspx?utm_campaign=website&utm_source=sendgrid.com&utm_medium=email accessed 7 November 2016
Upcoming Events
UPCOMING
DECEMBER 7, 2023
10:00 AM - 12:00 PM
NSW Network of Managers of Palliative Care Volunteer Services – December meeting & Christmas lunch
The role of the Network is to ensure best practice for NSW Managers of Pall...
Read more
Become a member of Palliative Care NSW
Palliative Care New South Wales is the peak body in NSW representing palliative care providers and those with an interest in palliative care. Palliative Care New South Wales is a member of the national peak body Palliative Care Australia.
Join today and receive discounts, benefits and more!
Special member rate available for volunteers.
Subscribe to our eNews
Be the first to know our latest new, events, and research!
SUBSCRIBE TO ENEWS