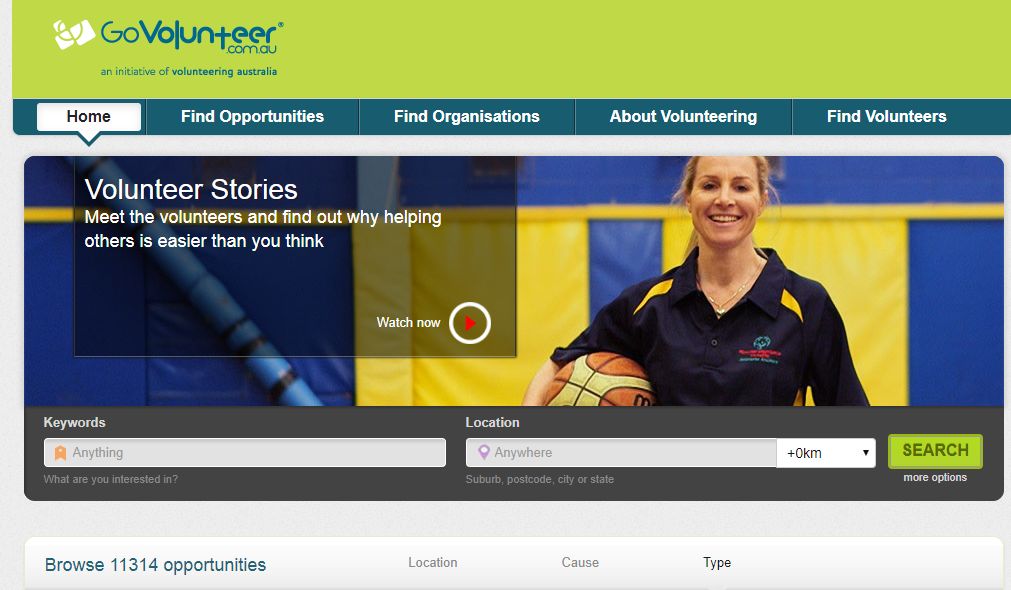 For Volunteer Managers: Using GoVolunteer and SEEK
For volunteer managers and coordinators, it is often a challenge to market for leads that produce volunteer candidates. However, right now, a potential volunteer may be searching for a role in your area.
By posting your opportunity with GoVolunteer  (which connects to SEEK Volunteer)  you may gain access to a potentially untapped online audience at no cost.
People searching for volunteers roles online visit the linked GoVolunteer and SEEK Volunteer site each day looking for volunteer opportunities and they may be interested in a palliative care role. (In Australia, SEEK Volunteer is the largest single source of volunteering opportunities that potential candidates head for).
If  you register  you can:
Post your volunteering opportunities,
Upload a profile about your organisation,
Edit and manage your opportunities and
Monitor the response you get from potential volunteers.
This service is completely free for qualifying volunteer involving organisations. Candidates search by location and area of interest.
Start by using the 'Register Now' button when you visit GoVolunteer
Fill out a short form and then you may need to wait a day or two for verification of your organisation's eligibility.
Pic: The GoVolunteer Homepage
Upcoming Events
UPCOMING
DECEMBER 7, 2023
10:00 AM - 12:00 PM
NSW Network of Managers of Palliative Care Volunteer Services – December meeting & Christmas lunch
The role of the Network is to ensure best practice for NSW Managers of Pall...
Read more
Become a member of Palliative Care NSW
Palliative Care New South Wales is the peak body in NSW representing palliative care providers and those with an interest in palliative care. Palliative Care New South Wales is a member of the national peak body Palliative Care Australia.
Join today and receive discounts, benefits and more!
Special member rate available for volunteers.
Subscribe to our eNews
Be the first to know our latest new, events, and research!
SUBSCRIBE TO ENEWS