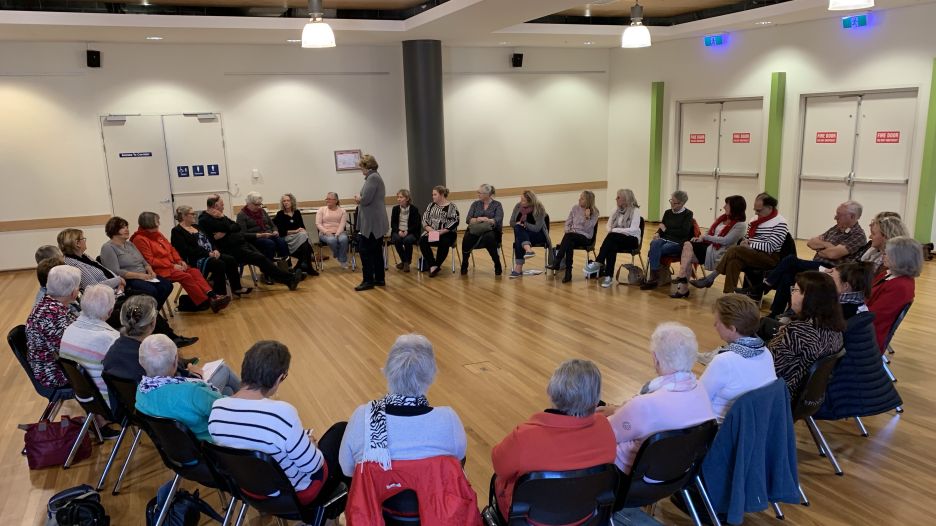 Erina Volunteer Services Forum
The latest Volunteer Services Forum was held in Erina on the Central Coast last week with a good turn-out and a mix of volunteers and health professionals.
Kate Munro, Palliative Care Clinical Nurse Consultant and End of Life Care Coordinator with Hunter New England Health, engaged the group in the theme, 'Life, the Universe and Everything. What matters Most?'
Kate provided observations into palliative care with poignant, stimulating questions that may assist in conversations with clients.
'This was an opportunity to increase awareness, both of self and of issues related to death and dying.' commented one attendee.
Thanks to Kate Bowman and Kami Dibden for organising the event and to the Erina Library and staff for their support.
Upcoming Events
UPCOMING
DECEMBER 7, 2023
10:00 AM - 12:00 PM
NSW Network of Managers of Palliative Care Volunteer Services – December meeting & Christmas lunch
The role of the Network is to ensure best practice for NSW Managers of Pall...
Read more
Become a member of Palliative Care NSW
Palliative Care New South Wales is the peak body in NSW representing palliative care providers and those with an interest in palliative care. Palliative Care New South Wales is a member of the national peak body Palliative Care Australia.
Join today and receive discounts, benefits and more!
Special member rate available for volunteers.
Subscribe to our eNews
Be the first to know our latest new, events, and research!
SUBSCRIBE TO ENEWS